Successful Deep Search Metal Detecting
Occasional metal detecting is always an enjoyable experience. With just an entry level metal detector, you can easily pluck out a coin after the other from shallow depths. When you want to find some good stuff or treasures, however, metal detecting becomes a lot more intensive and challenging. This is not to mean that there is no fun in deep search metal detecting; in fact, using a deep search metal detector exposes you to more exciting experiences.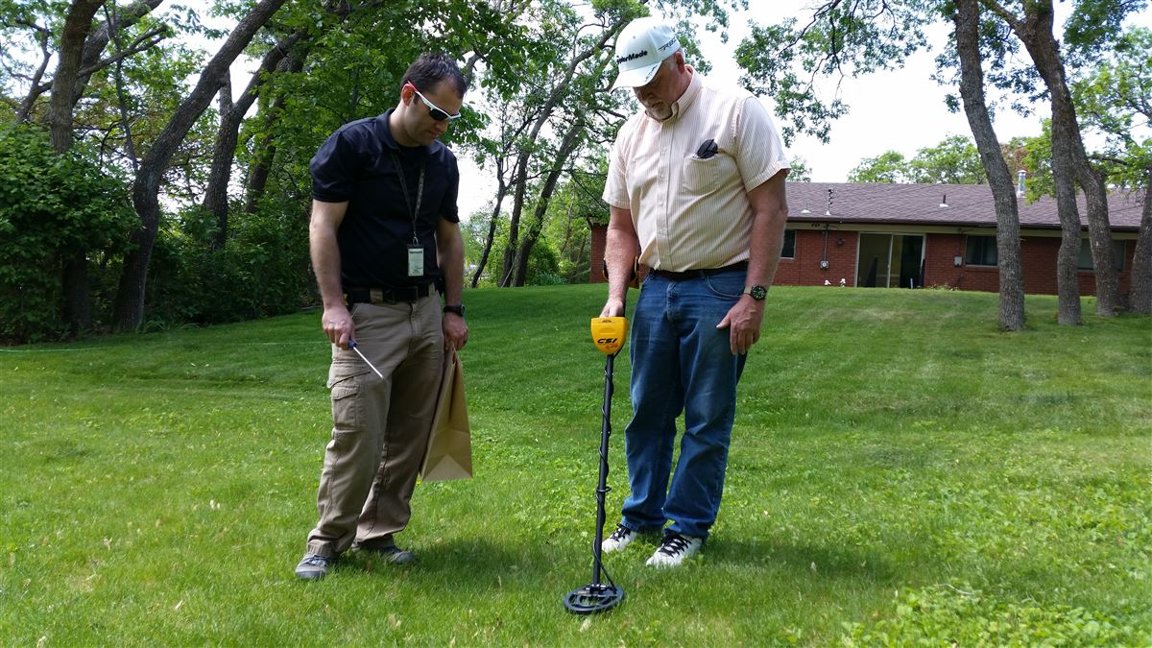 Are treasures a myth or a fact?
Before delving more into deep search metal detecting, let's evaluate a common belief among all metal detecting hobbyists - that there exist treasures hidden in the ground. Caches, treasure chests, loads of precious metals in boxes, and so on are what most people who love metal detecting think about when enjoying the hobby. But do these things really exist and can they be found?

Well, there is a possibility that there are
valuable materials
at different locations on earth. Discovering how the valuables got there marks the first step of your treasure hunt. in the olden days, no banks were there to keep valuable items for people. The assumption that people hid their valuables by burying thus makes a lot of sense. Also, there were cultures in which people buried heirlooms as offerings. Other people were evicted from their homelands during wars and they buried their money and other treasures in hopes of coming back for them later but that never happened.
According to historians, in every state in the US and region in the world, there are treasure caches. They are in form of metal boxes filled with jewels or gold, jars containing silver coins, tobacco tins with bills or any other container with valuables. There are treasure hunting specialists who have amassed wealth from pursuing treasures.
Becoming a successful a: detector
Success in metal detecting is a product of having the right knowledge, metal detector, and methods. You
must know
locations that are more likely to hold good stuff and after that go shopping for the best metal detector for the job. Metal detecting research and metal detector selection are explained below:
Metal detecting research
Research is a vital step in serious metal detecting as it provides good leads of places with high potential for treasure holding but is yet to be explored by treasure hunters. Many 'detectorists' shun research and opt to dive into obvious areas like parks or countryside farms but this is a rather lazy approach. Metal detecting research can save you a lot of time and increase your chances of hitting the cache. One simple metal detecting research idea is comparing historical and current maps. Pick a location, head to your local library and take both the historical and current maps of the location. Compare the two maps aiming at spotting areas that were used as public land and gathering spots but are no longer used for the same purpose. These are potential treasure holders and you might want to have your metal detector on them.
Selecting the best deep search metal detector
There are several important factors to consider when choosing a metal detector for your deep search.

The sensitivity of the detector should be carefully considered. it indicates what the tool can detect. If the detector has high operating frequencies, then it can only find light metal pieces located in the top layers of the soil. On the other hand, a detector with a low operating frequency searches deeper and can locate bigger pieces.
Discrimination and calibration are features found on many modern metal detectors. Discrimination implies the ability of the tool to distinguish between metals. Higher discrimination levels mean higher accuracy in differentiating hidden metals. Calibration/ground balance is the ability of a detector to account for metallic minerals in the soil. Good calibration strength is required for successful metal detecting.
Depth indicator and pinpoint modes are distinct features and information about them are found on the LCD display in the control box. The pinpoint mode allows for precise locating of objects while depth indicator shows how far underground an object is.
Lastly, consider the metal detector technology applied. The technology determines the frequencies used by the metal detector, the size of coils, and the capability of the detector There are two metal detector technologies used: Beat Frequency Oscillator Technology (BFO), and Pulse Induction Technology (PI).
BFO technology is the simpler of the two and is mostly used on lower level machines. It offers fair accuracy in metal detection and may give false signals when ground mineralization is encountered. PI technology is a more complex technology that's used on high-end metal detectors. The technology has a higher capability for deep search metal detecting and is not affected by ground minerals.
If you are considering deep search metal detecting, these ideas and tips will help you choose a suitable metal detector as well as know how to efficiently find treasures. When making your decisions of where to find valuable items during your deep search metal detection adventure, consider the aeration of the soil too. A detector always gets deeper where the soil is more aerated. such as at the beach.
No comments
Leave a reply