Metal Detectors for Hobby and Security
Whether you are just getting started into the hobby of metal detecting or you are serious about treasure hunting, there are a number of options for you in the market. Today you can find a number of metal detectors with great features, as well as advanced detection equipment for security services.
What is a Metal Detector?
A metal detector is an electronic machine that detects the presence of metal in a nearby area. They are useful for security services, in finding hidden items or metal objects that are buried underground. Metal detectors are equipped with a sensor probe, in order to be able to detect the possible targets. When this sensor is approaching a metal, you can understand it by the changing tone in your earphones or from the movement of a special indicator that is attached to metal detector. For example, you can understand how close the metal is from the tone of the sound in your earphones; ln addition, you can use metal detector's a number of security purposes at access points in airports or courthouses, in order to detect metal weapons.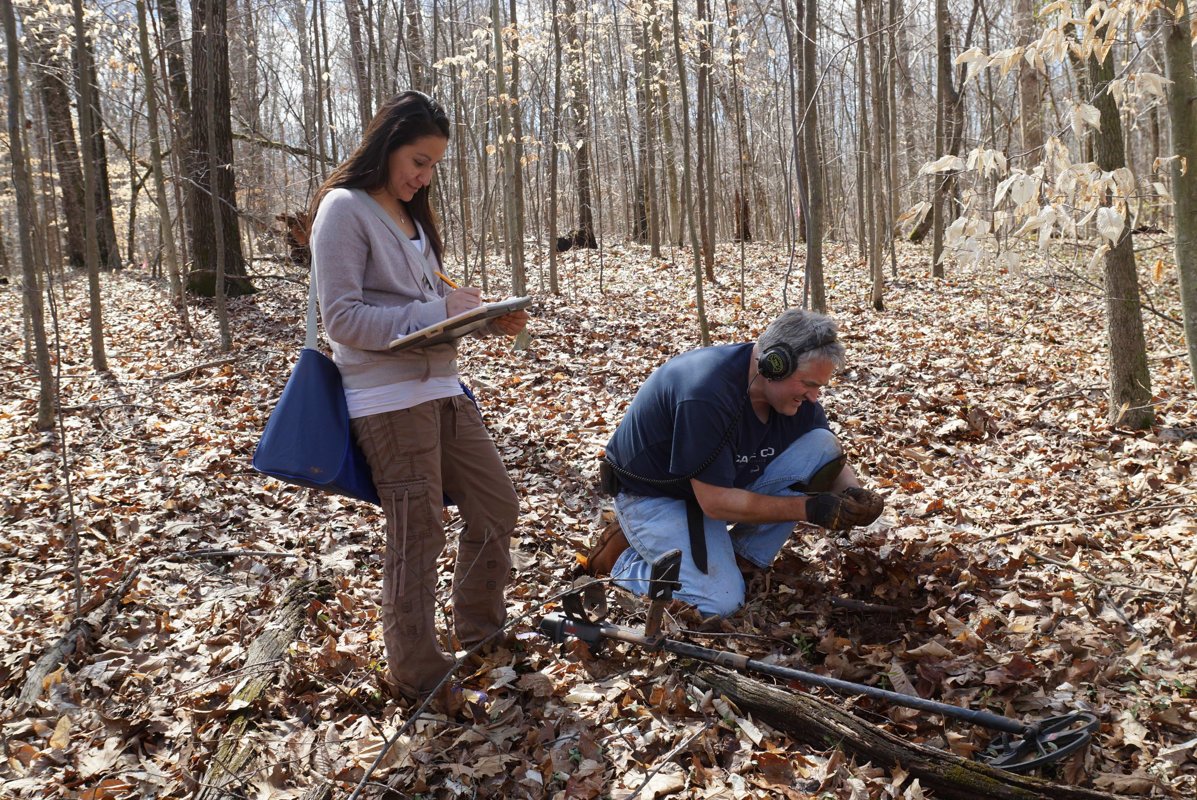 What to Consider When Buying a Metal Detector
The prices of metal detectors can range from $400 to $1500, according to their quality and the various features they offer you. For instance, the simplest metal detector contains an oscillator You need to remember though that certain metal detectors are especially manufactured in order to be hot on gold, while other machines are better while detecting various coins. Moreover, there are some detectors that are water resistant and some machines are more efficient in working in salt water and others in fresh water. Keep in mind also that if you select not a very expensive detector, you may dig targets, but you may not recover what you wish for. But you can always choose a detector that is accompanied with a number of great features.
Different types of Metal Detectors
There are various types and styles of metal detectors in the market today, such as the motion, pulse induction and multi frequency detectors. Some of them are especially designed to work for land, while other for beach and water hunting. For example, motion detectors have very low frequency. Moreover, VLF machines can also be used in salt or fresh water and the dry beach. While pulse induction units are the best when looking for a treasure in salt water and can also detect the deepest targets.
The Best Features of Metal Detectors
Some of the most important features of metal detectors. Ground Balance. There are a number of these machines in the market that can allow to have special setting in order to adjust for various ground minerals. This way you cannot make a mistake. There are even detectors in the market that you can adjust all these specifications manually. Another great feature of these machine is the Detection mode. These kinds of detectors offer you the option to adjust different kind of setting, based mainly on the type of objects you wish to find. The most common modes of these machines are coin, relic, jewelry and prospective gold. Moreover, there are some detectors that are extremely good in working in jus one or two modes, while other gives you the option to search with only one mode or in all modes in the same time. When you have the choice of selecting a certain mode, you can actually eliminate the possibilities of any false signals that you might take. An additional feature for metal detectors is depth. Even though the exact depth depends on many factors, such as special size of target, soil composition, there are various detectors, that are especially manufactured in order to be able to work deeper in the ground than other detectors.
In addition, when you are looking for the pest detectors, you need to remember that many machines have different kinds of electronic and meters, like sophisticated and modern ones, which actually display what they have found before you even dig for your target. These displays give you valuable information not only about the kind of metal you have detected, but also how deep in the ground your target is. Keep in mind though that detectors for water are not equipped with this kind of feature.
Techniques 8. Tips for Detecting
It's important for you to know exactly how to use a detector, in order to have the best results. You need to know the basic rules and have the skills. In fact, you have to be able to master the sweeping; which is the motion of the coil. For example, when sweeping, you should be able to overlap each sweep, in order not to miss any target. Focus on keeping the search coil in a parallel position with the ground, in order not to miss the detection of possible deep targets. You need to remember not to lift the coil from the ground at the end of each sweep. Moreover, while sweeping, you have to be concentrated in order to be able to listen and understand the signals, especially the faint ones. lf you are a beginner, it's better to start digging only if you hear loud target signals, in order to avoid digging for nothing special. After you get a good signal and you are certain that you might have found what you are looking for, you have to start digging the object. First you need to clear the area on the surface and once again you need to check the hole for the signal. In case there is no signal, then the target is among-st the surface material. So, you just have to search the area as to locate the target more easily. If the signal is still there, you need to remove a few inches of soil from the ground and check if you can see your target. If you see it you have to sweep the coil over the hole again. So, you can hear louder the signal, so you can start digging. Be careful when you are digging. A swift blow to an object with a pick could split a piece of gold in two or even deface a very valuable coin. Afterwards, you can spread the soil out and then sweep it over as to find your target. Make sure, though, that there is no object buried below the soil in the ground.
No comments
Leave a reply